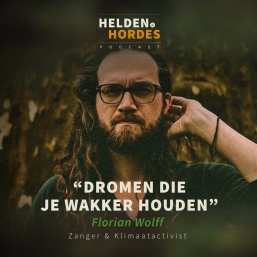 Heroes and hordes
The year draws to a close. Time to overthink things and hibernate for a little bit. A couple of weeks ago I was invited on the Helden & Hordes podcast by Eddy Boom. We talked for on hour straight about climate action, system change, climate justice, music, heroes, entrepreneurship and much more. You can now listen to the podcast at www.heldenenhordes.nl or on iTunes/ Spotify etc. (it's in Dutch btw).

The new year will bring new music, more climate action, more wonderful experiences in this crazy life.
Have a peaceful and strong beginning of 2019.